ACCEPT

YOUR FINANCIAL AID
Be sure to read Accept Your Financial Aid Using MyCayuga below before clicking the above link.
Accept Your Financial Aid Using MyCayuga
Enter your Cayuga email address.
Enter your Password. (Forgot your password? Click I Forgot My Password and follow the prompts.)

Click the Financial Aid tab.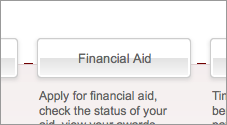 Click Awards. A drop-down menu will appear.
Click Award for Aid Year.

Select an academic aid year and click Submit.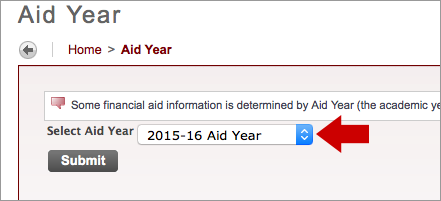 Read the Financial Aid information and click Accept Award Offer.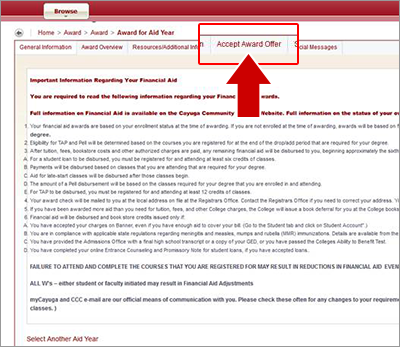 Your options:
Accept the full award amount by selecting Accept Full Amount of All Awards button, or
Decline or Accept each award fund, or
Accept a partial amount by selecting Accept and entering the amount in the Accept Partial Amount text field.
Click Submit Decision.