CENTER FOR ACADEMIC SUCCESS
(CAS)
The Center for Academic Success (CAS) provides a variety of services designed to help you achieve your academic goals. We encourage you to explore our website to learn about all the online supports we offer students during COVID, as well as some limited campus services. Supports are available for all students – Auburn, Fulton, and online. Which of our services will help YOU?
Dr. Terry Kupp
Director, Center for Academic Success
terry.kupp@cayuga-cc.edu
315-294-8808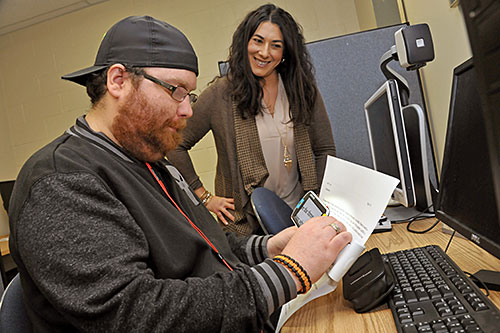 AVAILABLE SERVICES

AT THE CAS
Tutoring: The CAS offers many free tutoring services that support most Cayuga classes. From online appointments with a writing tutor or Math Specialists to embedded tutors to evening tutoring through NetTutor, there is something to help all students succeed.
Testing Services: The CAS is currently administering makeup and accommodative testing for campus classes, as well as placement challenge exams by Student Engagement and Admissions referral. Please call or email the CAS, or talk to your professor, to learn more.
Accommodative Services: Accommodative Services: Accommodations for students with documented disabilities are coordinated through the Office of Accessibility Resources in the CAS on each campus.