INTERNATIONAL STUDENT

ADMISSIONS

An international student is defined as any non-U.S. citizen who wishes to register for college courses (either remotely or on a physical campus in the U.S.), or any non-U.S citizen who is (or will be) in the United States on a temporary visa. You are NOT an international student if you are a Permanent Resident with an I-51 or Green Card or an undocumented immigrant or a refugee.

If you are an International student complete and submit the Admissions Application and indicate you are an International applicant when prompted.
Any applicant who is not a U.S. citizen or resident alien is considered an international student. Due to the length of time required to process international admissions credentials, early application is encouraged. The College must receive the necessary requirements (academic, financial, and linguistic) by August 1 for the Fall semester and by December 1 for the Spring semester.
SEND ALL MATERIAL TO:
Admissions Office
Cayuga Community College
197 Franklin Street
Auburn, NY 13021-3099 USA
Kelly Diego
kelly.diego@cayuga-cc.edu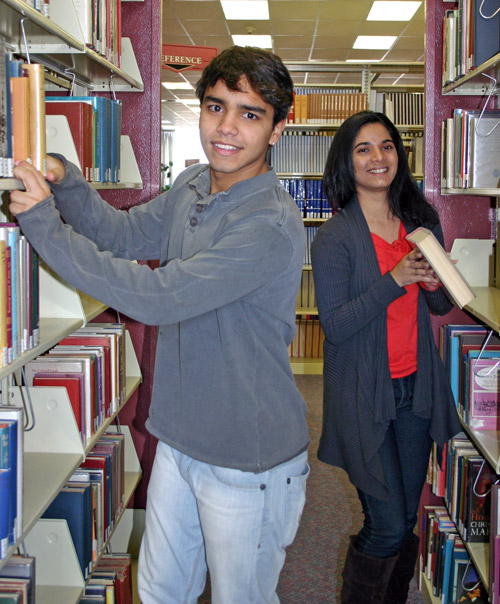 ENGLISH PROFICIENCY

/TOEFL INFORMATION

Applicants whose native language is not English are required to demonstrate an acceptable level of English language proficiency. At this time, Cayuga Community College does not offer English as a Second Language (ESL) courses.

The TOEFL examination is required for all applicants in which English is not their primary language. The Institution Code for Cayuga Community College is 2010. Official TOEFL score reports must be submitted to Cayuga Community College.

Minimal TOEFL scores:
Paper: 500
Computer: 175
Internet: 61
ACADEMIC
RECORDS
Applicant must be a high school graduate. Students with foreign credentials must submit, by an organization approved by NACES (National Association of Credential Evaluation Services) or any other organization recognized and endorsed by the College Registrar, documentation showing equivalent high school graduation. Applicants must complete all applications and correspondence in English. Transfer credit for previous college level coursework should also be evaluated by an approved NACES organization, and sent directly to Cayuga Community College.
PHOTO

IDENTIFICATION

International Students must provide a copy of an official government-issued form of identification, such as a passport, to confirm identity.
IMMUNIZATION

REQUIREMENTS

New York State Public Health Law 2165 requires all college students born after 1965 and taking 6 credit hours or more during a semester, to provide proof of immunity to measles, mumps, and rubella. The law also requires colleges to distribute information about Meningococcal disease and vaccinations to all students taking 6 credit hours or more, whether they live on or off-campus.

For more information on what you will need to provide, see Immunization Requirements.
F-1

STUDENT VISA

International students who wish to enroll in Cayuga Community College are required to obtain an F-1 visa. If the applicant meets all the necessary requirements above, an official letter of acceptance will be mailed to the applicant. The letter of acceptance and the I-20 must be presented to the United States Consulate or Embassy with a valid passport and all other required materials in order to obtain an F-1 student visa, which will allow the student to enter the United States.
ESTIMATED COST

OF INTERNATIONAL ATTENDANCE

NOTE: The first semester's tuition and fees are due after registering for classes, in accordance with the published semester payment deadline. Students may pay with cash, wire transfer, (Flywire – tuition payment process which allows students to pay from any country and any bank) or a valid Visa or MasterCard.
Estimated cost of International Student attending Cayuga Community College
Cost Item
Academic Year
(9 Months)
Calendar Year
(12 Months)
Housing (room and board)

**

$ 9,500
$ 14,000
Mandatory Fees (estimated)
$ 625
$ 937
Tuition (estimated)

***

$ 9,984
$ 12,406
Personal Expenses

†

$ 1,394
$ 2,075
Transportation

****

$ 1,250
$ 1,875
Books & Supplies
$ 1,250
$ 1,875
TOTALS

‡

$ 24,003
$ 33,168
FOREIGN STUDENT FINANCIAL STATEMENT

REQUIRED FOR F-1 STUDENTS
F-1 visa applicants are required to demonstrate that they have financial resources to cover all of their educational expenses while attending Cayuga Community College.
The Foreign Student Financial Statement must be completed and accompanied by current notarized bank statements supporting the information reported on the form. Applicants must demonstrate the financial resources to support themselves during their stay in the United States, as well as transportation expenses to return to their home country.
FINANCIAL AID

FOR INTERNATIONAL STUDENTS

Cayuga Community College has NO financial aid or scholarships available for international students. Students must demonstrate ability to pay for their total educational and living expenses for their entire enrollment at Cayuga.
PAYMENT

INFORMATION
FIRST SEMESTER
TUITION DEPOSIT
NOTE: The first semester's tuition and fees are due after registering for classes, in accordance with the published semester payment deadline. Students may pay with cash, wire transfer, (Flywire – tuition payment process which allows students to pay from any country and any bank) or a valid Visa or MasterCard.
FLYWIRE

– INTERNATIONAL STUDENT PAYMENTS

Cayuga Community College has partnered with Flywire to streamline the tuition payment process. Flywire allows you to pay from any country and any bank. They offer excellent foreign exchange rates, allowing you to pay in your home currency (in most cases). Students can track the progress of their payment throughout the transfer process via a student dashboard and be notified via email when their payment is received.

Students need their Student ID (your C #) to submit payment to Flywire.
PLACEMENT

TESTING

Once accepted for Admission, you will be notified if you need placement testing. Most students require placement testing to determine the level of math and/or English they will begin with at our institution. If this is the case, you will take the placement test off-campus, prior to registration and issuance of the I-20. See our "Placement Testing" page for more information.