HIGH SCHOOL COUNSELOR

RESOURCES
ADMISSIONS RESOURCES
Colleagues,
Cayuga Community College recognizes and appreciates the hard work and dedication that you provide every one of your students. We know navigating the college application process can be challenging. This page is dedicated to providing you with quick access to information you can pass on to your students as you guide them along the way.
You will find useful information on Cayuga Community College's extensive:
If at any time you have questions, feel free to contact us. We would love to hear from you!
Thank you again for the assistance you provide our youth in local and distant communities. We look forward to helping your students with their futures here at Cayuga Community College.
Best Wishes,
Gabriela Lozanova
Director of Admissions
glozanov@cayuga-cc.edu
WE ARE
SUNY
CAYUGA COMMUNITY COLLEGE IS PROUD TO BE PART OF THE
STATE UNIVERSITY OF NEW YORK

– THE LARGEST COMPREHENSIVE UNIVERSITY SYSTEM IN THE UNITED STATES.
SUNY's colleges and universities are state-supported and our graduates have been giving back and transforming the lives of local and global citizens since we were established over 65 years ago. Millions of SUNY alumni are working in their communities every day, changing and improving the world with exceptional contributions — whether defined as a medical breakthrough, a technological innovation, an inspirational piece of art, or the birth of a new business.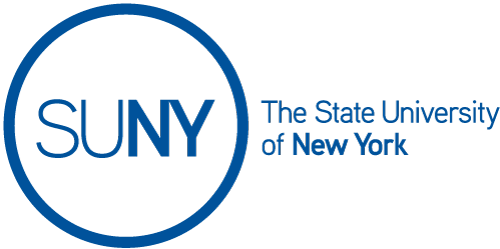 CONTACT THE ADMISSIONS OFFICE
Visit our Contact Us page for campus locations, office hours, and contact names. Or, use the following contact form and we will answer your question as soon as possible.