CRIMINAL JUSTICE

– CORRECTIONS A.A.S.

The Criminal Justice Corrections program builds a critical foundation for employment in the field of institutional or community-based corrections. A strong base in social and/or behavioral science curriculum will also be provided. The program is devised for students to enter the corrections field in an entry-level position or to transfer to a four-year institution offering a criminal justice or closely related major if desired.
CORRECTIONS PROGRAM
LEARNING OUTCOMES
Identify the various components of the criminal justice system and how each component interacts.
Describe the structure and varied functions of the correctional system.
Identify current trends in institutional and community-based corrections.
Apply correctional theory and law to real world scenarios within institutional and community-based corrections.
Identify factors relating to juveniles and crime, current trends and issues relating to juvenile justice, and treatment and rehabilitation of juveniles including alternative and diversion programs.
Understand and identify current practices in corrections administration.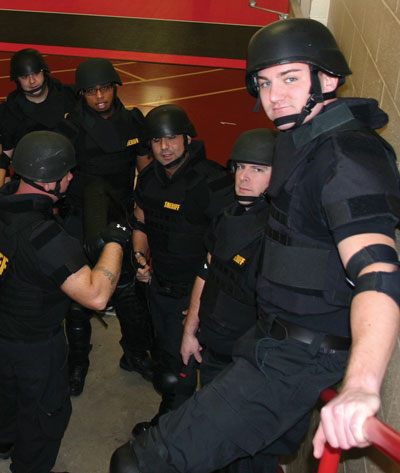 CAREER

POSSIBILITIES

Career opportunities will vary including, but not limited to: Local, state and federal correctional institutions as Correction Officers, Supervisor of Correctional Officers, juvenile detention centers, and positions within alternative programs such as Victims Advocate, Case Management, or Case Counselor. Community-based correction positions such as Probation Officer or Parole Officer begins with an AAS at Cayuga but will require transfer to a four-year institution for additional education.

NOTE: Civil service exams are required for most institutional correctional positions as well as certain physical requirements and an extensive background investigation. Additional education and/or training may be required for certain institutional and/or community-based correction professions.
TRANSFER

INFORMATION

Students planning to transfer to a four-year institution degree program in Criminal Justice or a related degree program should contact their advisor, or the Coordinator for Transfer and Articulation in the Centers for Student Engagement and Academic Advisement, or the Criminal Justice Coordinator to plan the most appropriate course sequence for optimal transferability. It is highly suggested that students who wish to transfer complete their current degree program in its entirety unless they have met with the appropriate staff and a more comprehensive plan is attained.
DEGREE
REQUIREMENTS
The program provides a broad insight into the total correctional process with emphasis on the areas of probation and parole.
The curriculum listed on this page represents the minimum coursework required for the AAS degree in Criminal Justice: Corrections. Any exception in major courses must have the written consent of the Chair of the Division of Behavioral/Social Sciences, Business, Criminal Justice, Teacher Education, Physical Education/Health.
The candidate for the AAS in Criminal Justice: Corrections program must meet the following requirements:
Completion of all required credits – 63 total
Cumulative average of no less than a 2.0
Degree requirements for the Criminal Justice – Corrections A.A.S. program
COURSES
CREDIT HOURS
FIRST SEMESTER
ENGL 101
Freshman English I
3
CJ 111
Introduction to Justice Systems
3
CJ 115
Criminal Law
3
PSY 101
Introductory Psychology
3
Math/Science
3
Health
1
Physical Education
1
17
SECOND SEMESTER
ENGL 102
OR
ENGL 270
Freshman English II
OR
Technical Writing

*

3
CJ 112
Organization and Administration of Justice Systems
3
SOC 101
Introductory Sociology
3
Behavioral Sciences
3
Math/Science

**

3
Physical Education
1
16
THIRD SEMESTER
ENGL 220
OR
ENGL 221
OR
ENGL 222
Interpersonal Communications
OR
Effective Speech: Public Address
OR
Effective Speech: Group Discussion
3
CJ 117
Juvenile Delinquency
3
CJ 121
Institutional Corrections
3
Behavioral/Social Sciences
3
Elective

***

3
15
FOURTH SEMESTER
CJ 211
Case Studies in Criminal Behavior
3
CJ 213
Community Corrections
3
CJ 220
Criminology
3
Electives
6
16
TOTAL CREDIT HOURS
63
A prior felony conviction may hinder a student's ability to enroll in a course or complete the requirements of certain academic programs and/or meet the criteria for licensure required by certain professions.