BACCALAUREATE

& MASTERS DEGREES
To meet the needs of busy working adults, Cayuga Community College partners with private and SUNY colleges that enable convenient, local access to accredited bachelor's and master's degree programs.
For general information on Cayuga's University Center, please contact:
Brandon Davis-Shannon, Ph.D.
Interim Associate Vice President of Academic Affairs
Cayuga Community College
197 Franklin Street
Auburn NY 13021
E-mail: bdavissh@cayuga-cc.edu
Phone: (315) 294-8498
EXCELSIOR

COLLEGE
BACHELOR'S DEGREES
Cayuga students can earn a bachelor's degree in Accounting, Business, Management Information Systems, or Information Technology through a combination of extended study at Cayuga and online study with Excelsior. Cayuga graduates transfer their associate degree credits, take additional credits with Cayuga (in-class or online) and then complete any remaining degree requirements online with Excelsior College (minimum 12 Excelsior credits). The partnership affords students discounted rates in Excelsior tuition/fees.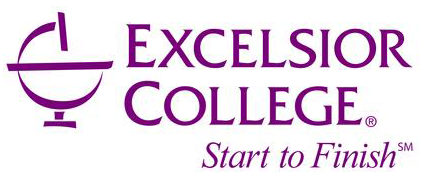 KEUKA

COLLEGE
BACHELOR'S AND MASTER'S DEGREES
Keuka College's Accelerated Studies for Adults Program (ASAP) on Cayuga Community College's Auburn campus currently offers BS degrees in Criminal Justice, Nursing, Organizational Management and Social Work, and an MS in Management. ASAP students complete degree requirements one evening a week, one course at a time. To be admitted to an ASAP undergraduate program, an applicant should have at least 60 or more transferable credits from an accredited institution and carry a minimum 2.0 cumulative GPA. Graduate applicants must have completed a bachelor's degree from an accredited institution, with a minimum 3.0 cumulative GPA. All applicants must demonstrate an appropriate combination of maturity, experience and motivation.
SUNY EMPIRE STATE

COLLEGE
BACHELOR'S AND MASTER'S DEGREES
Students can earn a State University of New York bachelor's degree through Empire State College (ESC) by doing independent study at Cayuga's Auburn campus. Cayuga students can plan an ESC bachelor's degree in coordination with their Cayuga Community College associate's degree. ESC's Auburn Unit is in Room M310 on Cayuga's Auburn campus.

NAZARETH

COLLEGE
MASTER OF SOCIAL WORK PROGRAM
The Mission of the Nazareth College MSW Program is to educate social work students to be ethical and competent advanced practitioners who respect diversity and promote justice, dignity, health, and wellness through integrative, collaborative, and interprofessional practice. Consistent with the mission of the college, the MSW program affirms the tradition of promoting empowerment of all groups of people to achieve social justice and equality.