AUDIO

PRODUCTION

Students who receive a degree in Audio Production with this option may wish to pursue a career in music recording or transfer to a four-year program in music production. Students who wish to transfer should consult with the four-year school for planning and preparation. For more information about Cayuga's Telecommunications programs, visit the Telcom website athttps://www.telcomcayuga.com.
State-of-the-Art
Professional instruction requires hands-on access to state-of-the-art equipment. At Cayuga, you'll find the same type of professional studio hardware you'll find out in the "real" world, including: 32-track audio recording studio, 16-track remote recording facility, FM radio station, television studio and remote equipment, digital media lab, and production suites.
Our Graduates Are Employed In The Industry
Cayuga's practical approach to media instruction emphasizes contact with established industry professionals in the classroom and studio, and through on-site internships. According to our most recent graduate follow-up report, 90% of Telecommunications graduates were either employed in the industry or pursuing studies at a four-year institution.
Music Production Concentration
Courses include: Intro to Mass Media, Audio / Video Prod. Techniques, Music Appreciation, Music Prep for Audio Professionals, Jazz History or Rock History.
New York's Only College with SBE Certification
Certified the Society of Broadcast Engineers automatically certifies graduates of Cayuga's Telecommunications Technology program as Broadcast Technologists — this is the only program in New York State to offer this credential. The SBE certificate is the key credential facilitating career entry and advancement in broadcast engineering.
CAYUGA RECORDS AND C3 VIDEO
In collaboration with Syracuse University and the Syracuse Technology Garden, Cayuga College has secured a total of $244,000 Kauffman Foundation grants to help students initiate their own music and video labels.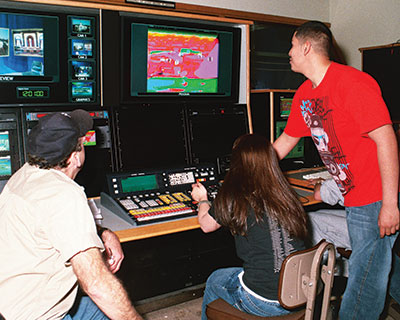 DAVE MALEK, 1992 CAYUGA TELCOM GRADUATE
Dave has been working for NFL Films for the last 10 years and is Telcom's 4th EMMY winner. He is the Director of Photography for the HBO series "Hard Knocks."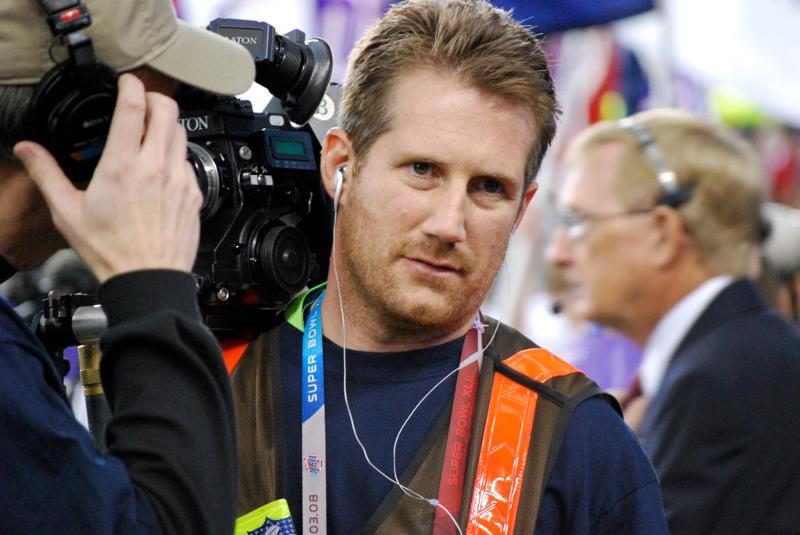 CAREER POSSIBILITIES
Graduates may work in the music recording industry for radio stations and in television; motion picture, and video production as recording engineers; audio engineers; audio operators; board operators; sound technicians or mixers.