BUSINESS ADMINISTRATION

A.A.S.

This program is designed for students who wish to obtain a degree in business and who intend to enter the business community upon completion of degree requirements.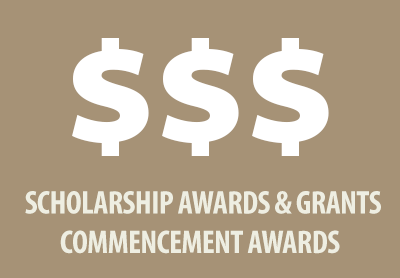 PROGRAM
LEARNING OUTCOMES
Apply knowledge of the activities of business and government and of the environments in which they operate
Utilize basic principles of accounting
Apply basic knowledge of Macro and Micro Economics Theory
Demonstrate an understanding of applied and/or theoretical mathematics and their applications in a business environment
Display an understanding of one or more other specific business subjects
Effectively compose written and oral business communications
Possess an awareness of career options
CAREER

POSSIBILITIES

Career possibilities are plentiful with the ability to perform administrative and management tasks, accounts payable and accounts receivable, scheduling and planning, marketing, advertising and sales, insurance claims processing, retail management, property management, and business ownership.
TRANSFER

INFORMATION

Students planning on transferring to a four-year institution to further their education should contact their academic advisor or transfer counselor in the Centers for Student Engagement and Academic Advisement for information well in advance. Early consultation to develop a transfer plan is in the student's best interest in optimum transferability.

The business department offers several articulation (transfer) agreements with four-year institutions that include:
ONLINE

LEARNING

Cayuga's Business Administration programs offer a flexible and convenient way to earn your A.A.S. & A.S. degree. The student can combine their coursework to include both campus and online instruction.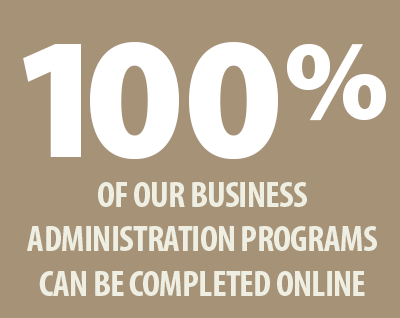 LEMOYNE
DOLPHIN DAY
SPRING 2019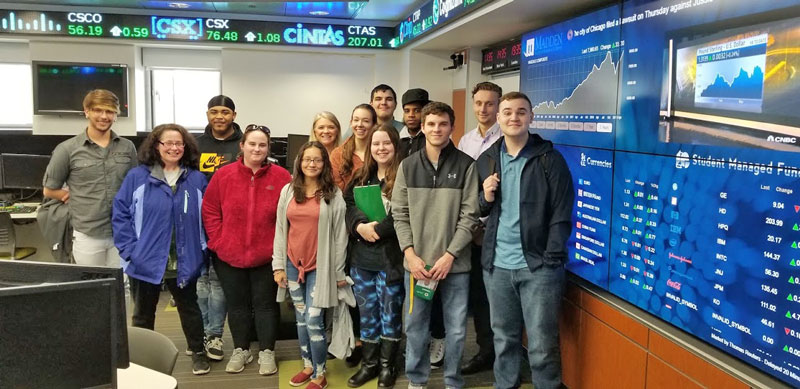 Professor Matijas-Czolowski accompanied Business students to LeMoyne for a tour of the Madden School of Business & Business Lab and presentations from The Madden School of Business Faculty.
STUDENT
HIGHLIGHT
MEGAN NIGHTENGALE
Megan is a May 2022 Business Administration A.S. graduate (Summa Cum Laude, PTK and SGO Treasurer) who transferred to SUNY Plattsburgh to obtain a Bachelor of Science Degree in Accounting.
Megan is currently employed in the Accounts Payable department at Nucor Steel in Auburn.
In her role, Megan is responsible for:
Processing invoices from vendors
Running weekly reports
Running monthly cash reconciliation and unreconciled reports
Scanning, filing, and keeping good records overall
Calling vendors with questions about billings or statements
Preparing monthly sales and use tax statements
Processing month employee P-card purchasing and paying the bank statement
Running a weekly CHECK and ACH payment run
Running and creating a month end Accrual report to be entered into the GL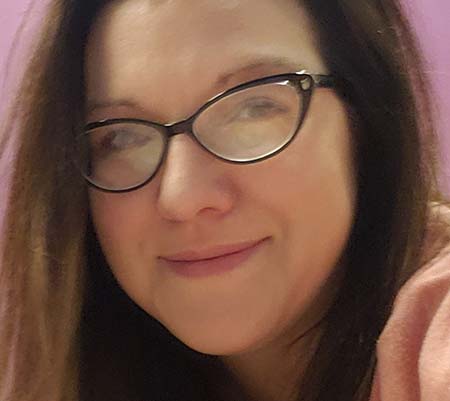 Comments from the Accounting Department at Nucor regarding Megan's performance:
"Megan continues to do great things here. She is undoubtedly a great hire; it seems like she is also enjoying it. We are proud to have Megan as a teammate. While she is still fairly new, she has done a fantastic job. Megan has been a perfect addition to our accounting team."
BUSINESS
SPOTLIGHT
BUTTONWOOD WINERY
David Pittard, co-owner of Buttonwood Grove Winery, met with Cayuga business students on October 19, 2018, to share the journey of purchasing the winery with his wife in 2014 and the ongoing operations of running a winery. He explained the history of the winery, the agricultural and production side of the business, in addition to marketing, distribution, and sales. The students were given a tour of the entire facility including an up-close look at the grape vines. It was a great experience for our students to see a successful locally owned winery first hand.
DEGREE
REQUIREMENTS
Students who plan to transfer into upper-level programs at other institutions should pursue the AS Business Administration degree.
The curriculum listed on this page represents the minimum coursework required for the AAS Business Administration degree. Any exception must be with the written consent of the chair of the Division of Behavioral/Social Sciences, Business, Criminal Justice, Teacher Education, and Physical Education/Health.
Degree requirements for the Business Administration A.A.S. program
COURSES
CREDIT HOURS
FIRST SEMESTER
ENGL 101
Freshman English I
3
BUS 101
Principles of Accounting I
4
BUS 103
Principles of Business
3
BUS 225
Microcomputer Application Software
3
Math

*

3
Health or Physical Education
1
17
SECOND SEMESTER
ENGL 102
Freshman English II
3
BUS 102
Principles of Accounting II
4
BUS 205
Business Law I
3
BUS 150
Business Communications
3
Math/Science
3
Health or Physical Education
1
17
THIRD SEMESTER
BUS 200
Principles of Management
3
BUS 204
Marketing
3
ECON 201
Introduction to Economics I
3
Behavioral/Social Sciences
3
Business

**

3
15
FOURTH SEMESTER
ENGL 221
OR
ENGL 270
Effective Speech: Public Address
OR
Technical Writing
3
ECON 202
Introduction to Economics II
3
Behavioral/Social Sciences
3
Business

**

3
Elective
3
15
TOTAL CREDIT HOURS
64
A prior felony conviction may hinder a student's ability to enroll in a course or complete the requirements of certain academic programs and/or meet the criteria for licensure required by certain professions.