DEGREE COMPLETION AND
ACADEMIC REQUIREMENTS
DIPLOMA PICKUP
The Registrar's Office will mail postcards to all graduates who meet the above criteria. The postcards will explain when and where you can pick up your official diploma.
Commencement ceremony participants will receive diploma covers. Non-participants may purchase diploma covers at the College Bookstore.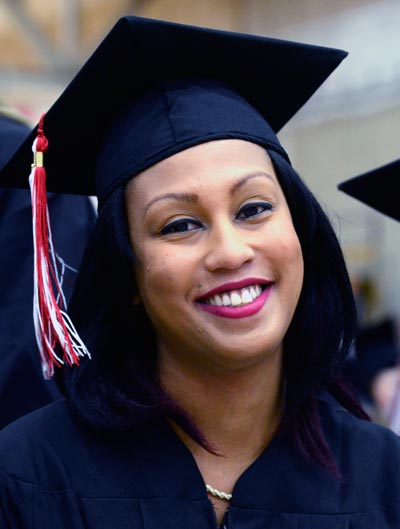 REHEARSAL
An important rehearsal for candidates will be held at 11 a.m. on the Friday before Commencement in the Spartan Hall Gymnasium. Rehearsal will take approximately one and a half hours, and individual questions about the ceremony will be discussed. All candidates are strongly encouraged to attend.
Fulton Campus students – Transportation to and from the Fulton Campus for the rehearsal will be provided based on student interest. Should there not be enough interest students are encouraged to ride share.
ACADEMIC HONORS
The most recent spring Semester grade calculation is not reflected in the cumulative grade point average used to determine academic honors in the commencement program.
Summa Cum Laude: 3.800-4.000
Magna Cum Laude: 3.500-3.799
Cum Laude: 3.250-3.499
Official honor status will be recalculated when Spring grades are recorded and will appear on the diploma and transcript.