LATEST CAYUGA
NEWS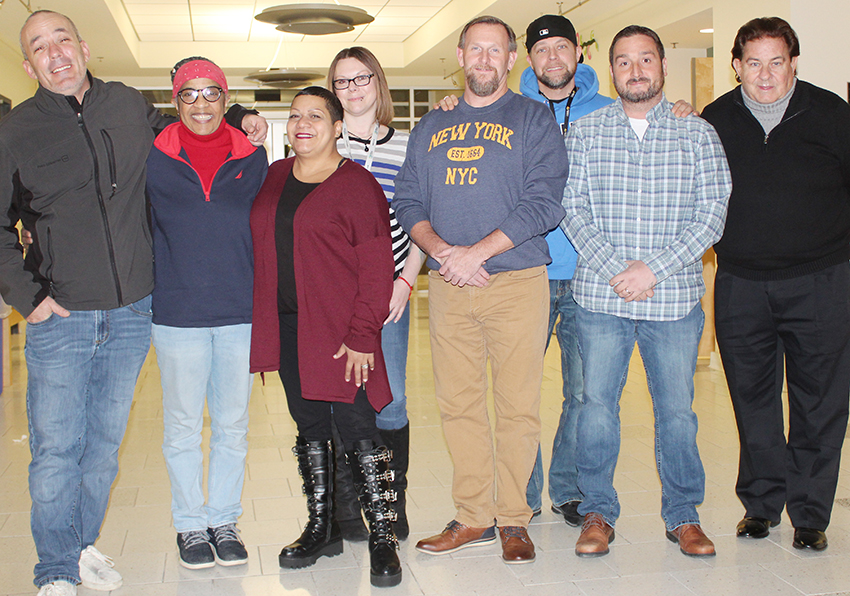 Cayuga Community College is welcoming registrations for an emerging community-focused program training counselors to help people overcome alcohol and substance abuse.
Cayuga's inaugural cohort completed the required 350 hours of training in the Credentialed Alcoholism and Substance Abuse Counselor (CASAC) program in December, certifying their commitment to helping people in their communities. The program is designed to support those who are passionate about careers in chemical dependency counseling.
The course will be offered again starting January 24 and is now accepting registrations, said Emily Cameron, the College's Assistant Director of Community Education and Workforce Development. To register, call the Office of Community Education and Workforce Development at 315-294-8841.
"We are extremely proud of our first group of students who completed the CASAC 350-Hour program. Their dedication to the program and the profession was apparent, and we wish them the best as they take the next step in this important field of work," she said. "We're excited to welcome our next cohort of students, and look forward to providing this training to help those who are passionate about working in the profession of alcoholism and substance abuse counseling."
One of the first graduates, Drew Armbruster, said he came to the CASAC program determined to take the next step in helping people overcome their battles with addiction. He said CASAC helped him learn about himself and how to use those same lessons to help others.
"As a person in recovery, the class gave me a much deeper understanding of what addiction is and how it affects the mind, body, and soul of a human being. With that understanding, I then learned the tools used by professionals to help people recover from addiction," said Armbruster, who works as a Certified Recovery Peer Advocate with agencies such as Nick's Ride 4 Friends and Confidential Help for Alcohol and Drugs. "The class also centered on how to keep myself healthy and further my own personal growth journey, which in turn gives me the capacity to help others. I would encourage anyone with a desire to help others to take this class."
Participants work with field professionals and instructors to complete the program, which features a combination of classroom instruction and interactive discussion.
The course fulfills the CASAC 350-Hour standardized curriculum, including instruction on substance use disorders, alcoholism and substance abuse counseling and assessment, as well as professional and ethical responsibility. It also discusses clinical evaluation, treatment planning, case management and patient, family and community education techniques.
After completing the program, participants can apply for a CASAC trainee designation through New York State's Office of Addiction Services and Supports (OASAS). The College is an OASAS certified education and training provider.
The training program starts January 24 and concludes November 27, with classes on Mondays, Tuesdays and Thursdays each week. Monday classes are offered via Zoom. Tuesday and Thursday classes are in-person.
For more details on the CASAC program, contact the Office of Community Education and Workforce Development at 315-294-8841.
OTHER NEWS
« Cayuga Welcomes Lentini as New Student Trustee
Research Your Historical Fiction Novel with Cayuga Professor and Local Author »