DR. BRIAN M. DURANT
A message from Cayuga Community College President Dr. Brian Durant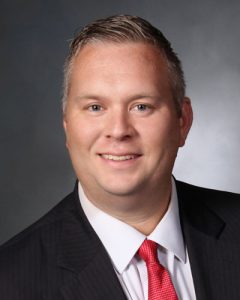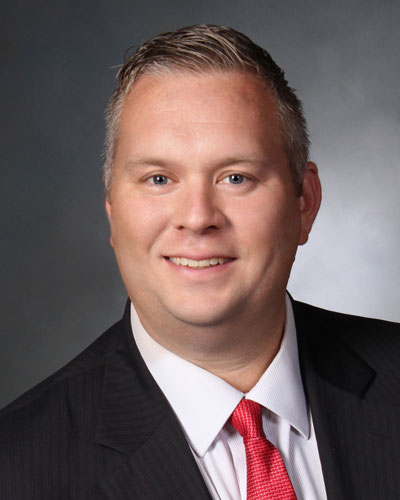 Since our first day in 1953, Cayuga Community College has had an unwavering belief in our students and their potential. We know they have immense talent – we see it every day. We also know it's our responsibility to help our students achieve all they can.
That student-centric, affordable approach is what you'll find at Cayuga. While we are mindful of new ways we can support our community, our focus is always on our students. This is part of what makes Cayuga special. It's why we offer diverse courses, flexible scheduling, and small class sizes. It's why we have faculty who are committed to your success. We know that's the formula that works best for our students, so it will always be how our academic programs operate.
At the same time, we pride ourselves on being open to change. Whether it's new programs and facilities – such as our Culinary Institute, which opens in the Spring 2021 semester – or new formats for courses and services, we're open to fresh ideas. This philosophy is how we ensure our students have the opportunities they deserve to prepare for their future.
Just like all parts of our communities, higher education is changing amid the COVID-19 pandemic. More courses and services are offered virtually, an approach that prioritizes the health and safety of students while preserving and, in some cases, expanding their academic pathways. Cayuga has always prioritized this online learning environment, and our students have responded with amazing dedication and success. They inspire us each day, and we know that they are providing a strong example to the future graduates of Cayuga.
If you are new to Cayuga, I encourage you to explore our College website and to reach out to us with any questions. We pride ourselves on helping interested students and parents make the right decision for their future. If you're a current student or an alum, I offer you an enthusiastic welcome back. You will always be a part of our campus community and a key ingredient in what makes Cayuga special.
---
The ninth president in the history of Cayuga Community College, Dr. Brian Durant previously served at SUNY Adirondack as vice president for Academic and Student Affairs and dean for Student Affairs. After earning a Bachelor of Arts in political science from SUNY Plattsburgh and a Master of Science in education from The College of Saint Rose in Albany, Dr. Durant completed his doctorate in higher education administration from Northeastern University. He was officially named the president at Cayuga Community College in August 2015.