LATEST CAYUGA
NEWS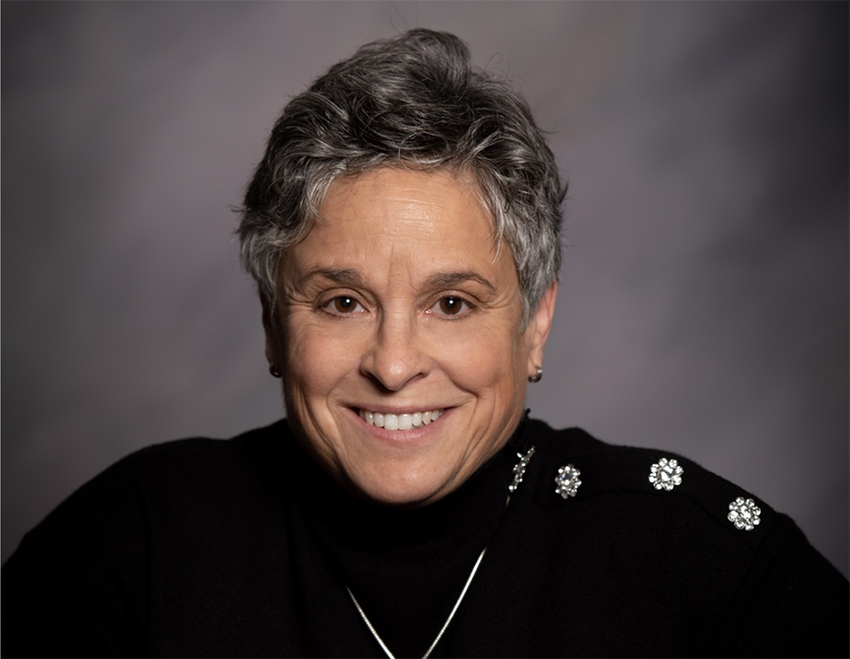 A local author will discuss the inspirational stories behind her first novel and her decade-long effort to see it published in a pair of presentations this fall at Cayuga Community College.
One year after her novel was released by Regal House Publishing, Chris Motto will share how events from her youth provided the foundation for "A Knit of Identity," her novel about a truck driver following in her father's footsteps. Motto fought for more than 10 years for the publication of her novel, which addresses issues such as gender identity and traditional gender roles.
The initial discussion is scheduled for 4-5 p.m. Monday, September 25, at the Fulton Campus, with a second event scheduled for 4-5 p.m. on Monday, October 2, at the Auburn Campus. Both events are free, and registration can be completed by calling the College's Office of Workforce Development and Community Education at 315-294-8841.
Emily Cameron, Cayuga's Director of Workforce Development and Community Education who also organizes the Cultural Speaker Series, said Motto's novel is an amazing story that's matched by her determination to see the work published.
"The novel Chris wrote features excellent storytelling and a protagonist whose life and experiences are very relevant today. Combining the novel's power with the story of Chris's persistence really makes this a great starting point for our Cultural Speaker Series this year," said Cameron. "We're excited to have Chris share her inspiration for 'A Knit of Identity' and her experience in the writing and publishing world."
The novel features Danny Fletcher, a truck driver who sees her friend killed in a workplace accident and subsequently battles guilt over the death of her friend and her parents. Staying on the road, Fletcher tries to ease her guilt as she searches for a new home.
Motto drew on events from her own life for the novel, including seeing a coworker die in an accident when she was in college. She remains deeply connected to the novel despite writing the final lines more than a decade ago.
"This is certainly a novel that's personal for me, in terms of the story it tells and the protagonist, Danny, and what she experiences. I think what she faces in the novel — the challenges and emotions, especially guilt — make her a character to whom readers can relate," said Motto. "I'm excited to share this story and discuss our persistent efforts to have it released as the publishing world changed."
Now the Writing and Tutorial Support Coordinator at Cayuga, Motto earned a Master of Fine Arts from George Mason University and taught for 22 years at SUNY Oswego. She previously taught at American University, George Mason University and Syracuse University.
Prior to her first novel, Motto was published in So to Speak Journal and Waxing and Waning Literary & Arts Journal. To read more about her work, visit https://regalhousepublishing.com/christine-motto/.
Motto's presentation marks the first event in Cayuga's Cultural Speaker Series for the 2023-24 academic year. The series will continue later in October with "In-laws and Outliers: The Radical Lives of the Stanton Women," by Cayuga Associate Professor Linda Frank.
OTHER NEWS
« Student Showcase: Zach Ingersoll
Cayuga Alum's Growing Career Leads to TCM Red Carpet Experience »