LATEST CAYUGA
NEWS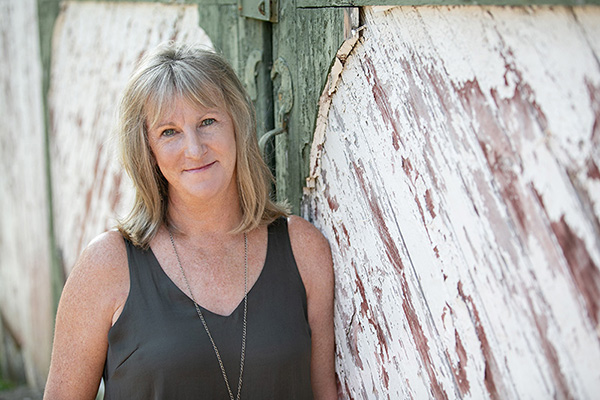 Anyone interested in researching and writing a novel can sign-up now for a new class with a Cayuga Community College faculty member who this year published her fifth book in less than a decade.
Cayuga Professor Sheila Myers will lead "Researching Your Historical Fiction Novel," a series of classes in January and February guiding participants through the research process and how to feature that information in their fiction. Myers has published four works of historical fiction, including her most recent work, "The Truth of Who You Are," which was released this year by Black Rose Writing.
The weekly online classes are available Wednesdays starting January 4, and conclude February 8. All classes run from 6 p.m. to 7:30 p.m. Anyone interested in signing up for the class can register at https://registration.xenegrade.com/Cayuga/courseDisplay.cfm?schID=7609 or by calling 315-294-8841.
Emily Cameron, Cayuga's Assistant Director of Community Education and Workforce Development, said Myers' previous presentations in the College's Cultural Speaker Series inspired the new class.
"Sheila always does a remarkable job of outlining how she links her research to her writing, and how important that information is in making her latest novel come alive," said Cameron. "This class will use the same approach, but it will be tailored to helping the students develop their own interests, and how to use their research in their storytelling."
The class is for people who have old family diaries they've always wanted to turn into a novel, or history buffs who know there is a good story to tell, said Myers.
"Some of the topics we'll cover include where to find inspiration for a novel, places to find information online, and how to know when it's time to stop researching and start writing," said Myers. "We will start the process so participants can share some of their ideas and work for feedback."
Myers published her first novel, "Ephemeral Summer," in 2014, and followed that with a historical fiction trilogy about the storied Durant family and their connection to the Adirondack Region and the Transcontinental Railroad.
Her most recent novel, "The Truth of Who You Are," tells the fictional story of members of the Civilian Conservation Corps who developed the Great Smoky Mountains National Park during the Great Depression.
OTHER NEWS
« Cayuga Program Training Alcohol and Substance Abuse Counselors Accepting Registrations
Cayuga Nursing Program Again Named Among Best in New York State »