LATEST CAYUGA
NEWS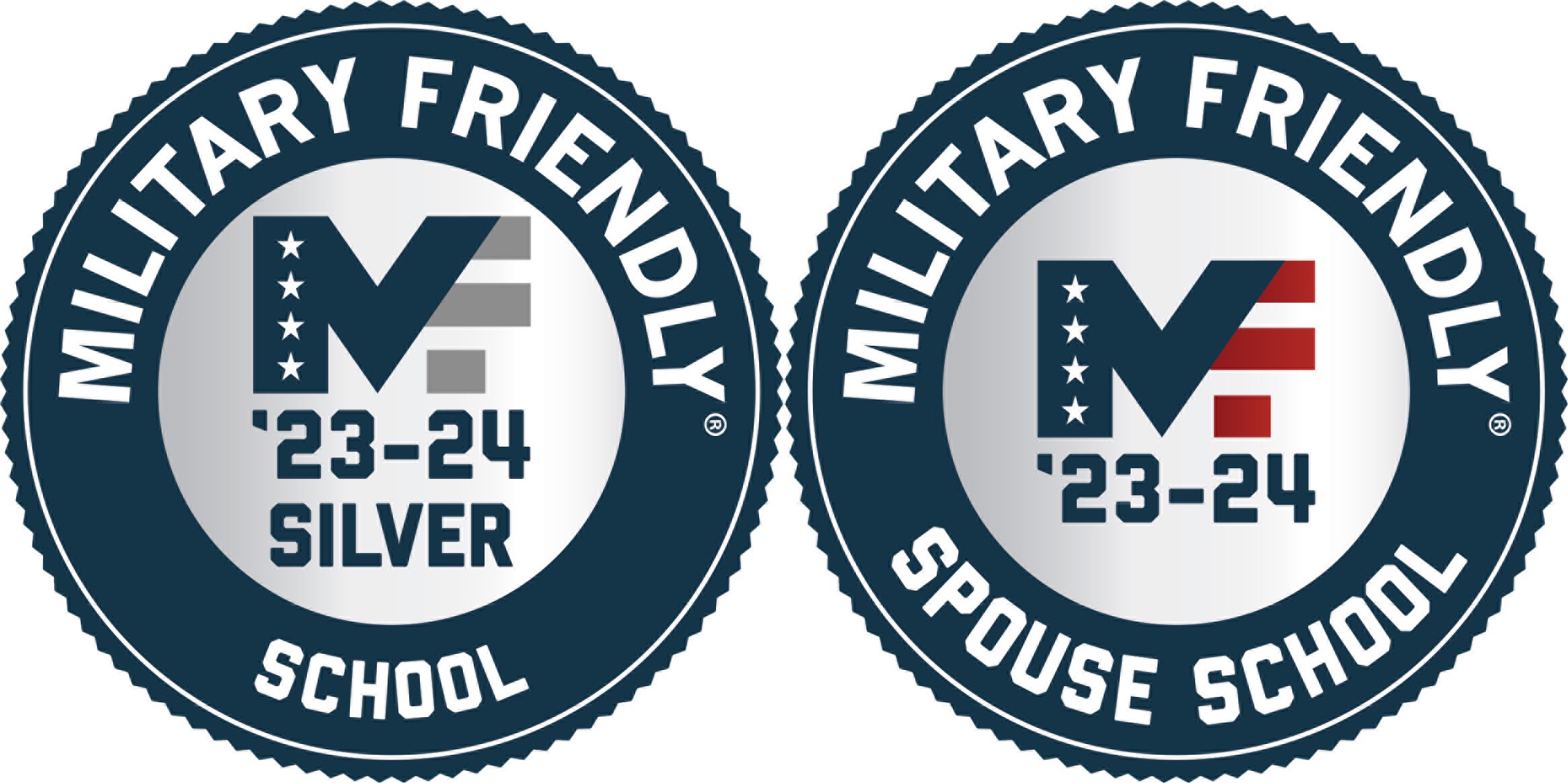 Cayuga Community College's commitment to supporting military-affiliated students and their families recently earned the institution another accolade.
Cayuga exceeded standards in all six evaluative categories to be named a 2023-2024 Military Friendly® School, the sixth consecutive year the College earned this distinction, and was also designated a Military Spouse Friendly School. Both awards are issued annually by VIQTORY, a veteran-owned business.
Emily Cameron, the Director of Cayuga's Office of Community Education and Workforce Development who also oversees Veterans Programming and Initiatives, said the College is always proud of the services it offers student-veterans and their families.
"Our community at Cayuga is always appreciative of our military-affiliated students, their families, and their sacrifices, and recognizes that they are invaluable members of our College," said Cameron. "The support we offer these students and their families comes from every department at Cayuga, so it requires a college-wide commitment to ensure they have access to the full range of benefits, opportunities and programming they've earned through their service."
Cayuga offers diverse support services for military-affiliated students and their families, including campus and social networking events, a separate orientation program, a Veterans Club, and workshops featuring guest speakers who discuss services and benefits available at Cayuga or in the community. Students can also meet with trained personnel for help accessing their educational and financial benefits.
Both campuses offer a reserved social space exclusively available to military-affiliated students and their families, and special programming honoring veterans in November. Cayuga's Student Veterans Support Team, which includes representatives from all departments, evaluates how the College can meet the needs of military-affiliated students and their families.
"Part of our responsibility is to ensure we review what we offer students and their families, and how these services help them and how the services can improve," said Cameron. "We get excellent feedback and new ideas from our campus community on how our services can improve each year."
To earn a Military Friendly® School designation, colleges and universities are evaluated based on scores in six areas: Academic policies & compliance; graduation & career outcomes; culture & commitment; military student support & retention; admissions & operation; and financial aid & loan repayment.
The Military Friendly® Schools list is determined by data and survey responses from institutions who volunteer to participate. More than 1,800 colleges and universities participated, with 530 earning a designation.
For details about Cayuga's veterans services, visit https://www.cayuga-cc.edu/students/services/veterans/. For more information about Military Friendly® Schools, visit www.militaryfriendly.com.
OTHER NEWS
« Cayuga Alum's Growing Career Leads to TCM Red Carpet Experience
Three graduates receive Cayuga Alumni Award »